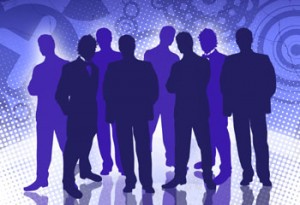 Our services
Auditing
Many businesses have a requirement for an ISO 9001Quality Management System but don't have the budget for a dedicated resource to manage the compliance and continuous improvement of the system. There are also businesses which, through organic growth, have lost sight of their processes and controls.
Elmgrove Management Consultants offers independent auditing services to evaluate your company's activities against the requirements of international standards, internal metrics and client expectations. These audit reviews are also useful to determine whether your organisation has all of the required processes and controls in place to maintain and grow in this challenging marketplace.
We also offer 3rd party auditing services which involve a review your suppliers' performance. This process is particularly effective when inconsistency or inefficiency is identified within the existing supply chain or when an organisation is considering a change of supplier.
Change Management
"To improve is to change. To be perfect is to change often" – Winston Churchill
Change is essential for any business that wants to thrive in an ever changing world. Too many businesses fail to adequately control these changes which lead to scope-creep on client contracts, and cutting corners in production leading to poor quality. Change management and control can be easily implemented and documented to enable companies to review how, when and why change has been implemented and determine the impact this has had on business efficiency.
Lean
Lean techniques were first introduced to control waste in manufacturing. It has long been apparent that the same concepts that have resulted in massive cost savings for industry can be applied across any sector using tools such as value stream mapping to remove waste from any process. No matter the size of the organisation, Lean techniques are highly effective at reducing costs, cycle times and road blocks from any business.
Problem Solving
Unresolved problems drain resources from any business, whether that is time, raw materials or money. Many businesses encounter challenges in their business plans or issues achieving their goals and the management team is unable to identify where the problem lies. Using independent consultants to review performance and areas of concern can be a great way to save money by stopping the rot.
Process Engineering/Mapping
"Almost all quality improvement comes via simplification of design, manufacturing, … layout, processes and procedures" – Tom Peters
Does your business work as efficiently as it should, or have processes evolved over time based on the person carrying out the work? Do you hear comments like "we've always done it this way?" One of the biggest areas of waste in any company is where working practices are passed down from one employee to another with nothing written down, so each person adapts the process to their own preferred methods of working. Eventually, as a company grows, there is no consistency at all and the customer suffers. A simple process mapping exercise can help to eliminate unnecessary steps , fine tune the work being done and provide documented instructions so that new employees follow the same methodology. Elmgrove Management Consultants can help you reduce the waste of time and effort involved through inefficient processes.
Project Management
Do you look around your business and know there are things you would change if only you had the time? You know there are better ways of doing things but you either don't know where to start, or cannot take your eyes off your main business goals for long enough to see a project through. Elmgrove Management Consultants can offer project management support. From simple projects requiring a few hours of work to large contracts, we will work with you to deliver a successful outcome.
Quality Management Systems
Companies of all shapes and sizes across every sector have the need for quality management systems (QMS), either because of client contracts or to provide the framework for running a cost-effective and efficient business.
An effective QMS can greatly improve consistency of product delivery and performance in any business, thereby reducing waste and delivery savings resources including time, manpower, raw materials and use of equipment.
By using external consultants to deliver a quality management system means that nobody within the company needs to be removed from their primary role and, therefore, business as usual activities can be uninterrupted. Every company will choose their own approach to ongoing management of the QMS, but this can be achieved either through periodic support from consultants, or through knowledge transfer to a full-time employee. There are benefits to both approaches, but the deployment of the QMS will certainly lead to improved process adherence.
ISO 9001 is the most commonly deployed global management system but there are many other industry specific systems available and every business must decide which suits them best, and whether compliance or certification is their preferred route.
Six Sigma Methodology
"An organization's ability to learn, and translate that learning into action rapidly, is the ultimate competitive advantage" – Jack Welch
Dating back to the 1980's Six Sigma is a methodology for managing processes, projects and business using a structured and phased approach known as DMAIC (Define-Measure-Analyse-Improve-Control). Six Sigma brings together a suite of quality tools and techniques which have been used in industry for centuries and deploys them in a structured and step-by-step approach.
Six Sigma methodology is well-respected and renowned throughout the world, and offers businesses of all sizes the opportunity to run projects with well-defined objectives and outcomes, including measureable cost-savings or waste reduction.
Six Sigma affords those individuals following the process the opportunity to complete training and lead projects to achieve not only savings for their employers, but also certification at Yellow, Green or Black Belt levels.
Companies may choose to use consultants to lead projects or to offer mentoring support for internal candidates striving for certification.
Training
"Tell me and I forget. Teach me and I remember. Involve me and I learn" – Benjamin Franklin
Elmgrove Management Consultants Ltd offer bespoke training to clients in Auditing, Change Management, Lean, Problem Solving, Process Engineering/Mapping, Project Management, Quality Management Systems, and Six Sigma (Yellow & Green Belt curriculum).
With over 20 years' experience in Quality and Continuous Improvement, Jill Dodds established Elmgrove Management Consultants Ltd to offer bespoke solutions to businesses which prefer a personal service without the long term commitment of a dedicated Quality/Continuous Improvement resource. With extensive experience in the manufacturing, banking and service sectors, Jill can help you achieve your business objectives efficiently through the effective implementation of structured quality management systems, streamlining processes, and the removal of waste.
If you would like to learn how Jill can help your business, call 0191 580 0788 or E-mail info@egmconsultants.co.uk for more information.